Doubt Is Actually Good For Your Commitment
By Jay Cadet, Relationship Coach
With all the skepticism surrounding our daily lives, it is understandable that many Millennials are reluctant to place trust in their partners. But can doubt lead to even better relationships?
Why are you checking His/Her Phone?

By Jay Cadet, Relationship Coach
Everyone is curious. But does that curiosity give you the right to invade your partner's cell phone?
3 Habits Happy Couples Kick to the Curb
By Jay Cadet, Relationship Coach
Couples can form damaging habits that create more harm than necessary. Follow these easy guidelines to eliminate unhealthy treatments from your relationship.
Staying In Love While Planning Your Wedding

By Hannah Littlefield
Weddings are stressful enough with all the planning and associated costs, so be sure to take time out for each other in the process.
5 Ways To Get Your Relationship Groove Back

By Jay Cadet, Relationship Coach
We're all guilty of getting caught up in our daily routines and sometimes neglecting those who matter most. Read what Jay has to say about reigniting that spark that brought you together in the first place.
Balancing Love & Work Without The Stress

By Jay Cadet , Relationship Coach
So you've finally committed to a relationship. Now how are you going to make room for it in your busy work schedule? Ask Jay.
Knowing When to Let Go
By Raven Warren
Break ups are not fun, but sometimes it's necessary to restore your happiness. Learn when and how to properly end that fizzling relationship.
Stop Sh****ing On Your Relationship
By Jay Cadet, Relationship Coach
Communication is always the key to a healthy relationship, but sometimes, those unspoken expectations create the "should's" that often lead to complications. Learn how to avoid that disastrous should from relationship coach, Jay Cadet!

Deck the Night with Christmas Romance

by Laura Roberson...via Men's Health
Romantic music with the fireplace crackling behind the Christmas tree is a perfect time for a young couple to build romantic memories that will last a lifetime.
Generation Y Puts an X on Commitment

By Xhiljola Nano
Traditional relationships are changing for Millennials, but is a casual fling more fulfilling than a committed relationship?
What Your Sex Dreams Really Mean
By Lauren David Peden...via Self Magazine
Learn how to decode last night's steamy imagery so you can enjoy sexier (real life) sex tonight.
Healing Our Core Exotic Wounds

By Pamela Madsen ... via Care2.com
Most of us have hidden exotic wounds that make us self-conscious in relationships. Reflect on the deeper moments in your life that created these feelings. You'll most likely uncover these memories rooted in childhood.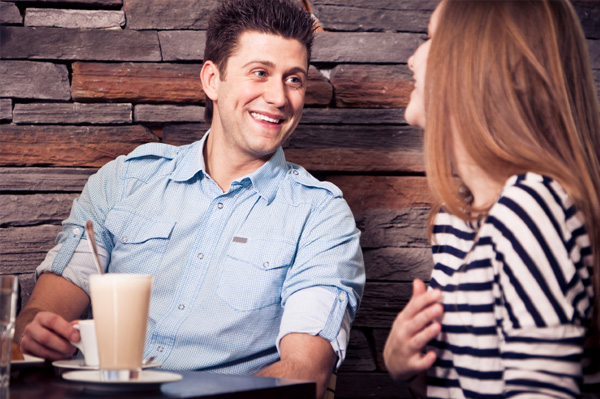 Ways to Meet New People
By Marisa Mostek
Sure, people meet at bars and clubs, but if you're not into those type of pick-up place, try these new finds!
Attracting Love Into Your Life
via LovePanky.com
Learn to understand the secret law of attraction in love, and you'll see that knowing how to find true love can be as easy as a walk in the park.
by Denise Shipali ... via Women's Day
The idea of asking for sex can be intimating for some, but here are a few fun ways to make it easier and more exciting to jump in the sack without having to feel aggressive.

by Susan Johnston... via mint.com
According to one economist, the true cost of a date is around $250. That includes dinner, a movie, and the opportunity cost of time spent on a date. I'm not sure I buy the "cost of time" part, but I agree that the whole "dinner and a movie" routine can get pricey pretty quickly.
That's why I tend to suggest other activities...
By Ted Spiker & Siski Green ... via Men's Health Magazine
Most bedroom problems boil down to this: Men are microwaves and women are slow cookers. With men, all you have to do is push a few buttons and we"re hotter than a habanero. But with women, it's an all-day process. You have to buy the ingredients, mix them together, and then put everything in the pot and let it simmer . . . and simmer . . . and simmer.
via DINKlife
Changing up your sex pace can lead your physical relationship to places you've never gone. Opening more sexual doors will allow both of you to fulfill more of your undisclosed desires. These different kinds of sex can add a new aspect physically and will add supplementary spice into your sex life.
When & How to Say ... I LOVE YOU

via The Twenty Life
Within the first few months of a relationship with someone, you begin to wonder: who's going to say those magical words first? There could be times when you're together and you have to literally bite your tongue to stop yourself from saying it because, well, it could either make or break you. Every relationship is different, and people fall in love at different speeds, but who says that rules have to define when you say it?
Couples Guide to Surviving Christmas

via TampaBay.com
The holidays are tough enough to manage between work, friends, and family let alone the complications that come from adding your significant other's family to the mix. So here are some great things to consider to keep your relationship in tact.
3 Myths About Your Facebook Relationship Status

via Get2Know.me
There's always been a huge debate about changing your Facebook relationship status. When you move from single to a relationship, do you have to change your status?