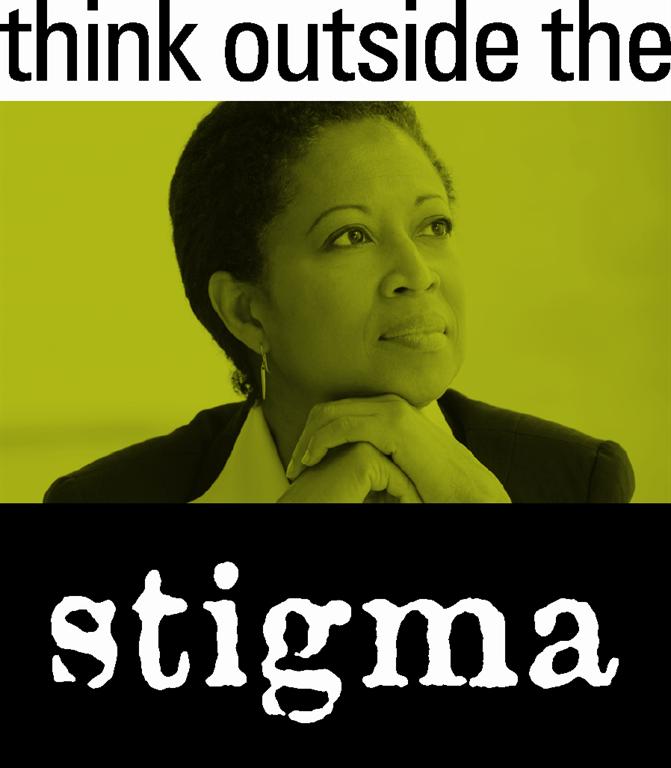 "As human beings, not only do we seek resolution, but we also feel that we deserve resolution. However, not only do we not deserve resolution, we suffer from resolution. We don't deserve resolution; we deserve something better than that. We deserve our birthright, which is the middle way, an open state of mind that can relax with paradox and ambiguity." ― Pema Chödrön, When Things Fall Apart: Heart Advice for Difficult Times
Mental illness, however small is a parasite which feeds on the foundation of one's identity.
And the worst part about it is that there are too many people who remain silent about it.
When one thinks of mental illness, the first thought that might come to many people's minds are homeless people whose lives have been nothing but hell. They can be seen talking to invisible figures while their destitution exacerbates both their situation and frame of mind. Perhaps you may even think of a person who seems on edge and just might blow up any moment; or one who says they want to harm people.
These examples only broach a cusp of what mental illness is and they aren't always correct.
Imagine having a monster live beneath your skin and it is made of a gelatinous mass which threatens to consume your bones, internal organs, and the very thing that is trying to kill you – your brain.
When darkness consumes you, it really is impossible to see the end. You don't want to live in your body anymore and you wish for that local anesthetic. You want everything and anything to kill the pain that is eating you alive.
And you often wonder why life is worth living.
I would like to cautiously discuss the courage of opening up and uncovering a topic that was once taboo and transforming it into something mundane. After all, Pema Chodron stated: The most fundamental aggression to ourselves, the most fundamental harm we can do to ourselves, is to remain ignorant by not having the courage and the respect to look at ourselves honestly and gently.
But, looking at ourselves, truly and deeply glimpsing into that image is more terrifying than any childhood monster living under our beds… because we realize that the monster lives within us.
But, mental illness isn't a monster and it certainly isn't a babbling homeless individual living in the street (although that is one of the factors). It is a symptom of trying to remain too strong for too long.
I am taking the initiative to gaze at myself both honestly and gently and I will blatantly and openly declare that the stigma of mental illness must cease. I am also opposed to medical professionals easily distributing that label to anyone who might have a few symptoms of particular disorders.
And even if it isn't mental illness, high sensitivity and giftedness can often produce uncomfortable symptoms.
In the world there is a so-called epidemic of mental illness, people are diagnosed and placed into categories like food groups – which is worst and which is best. As a matter of fact, there are so-called "positive symptoms" of schizophrenia: delusion, hallucinations, thought, and movement disorders and anything not considered "normal" are described as positive. What a joke.
The system isn't perfect, but it does its best to alleviate the symptoms of mental illness. No one has all the answers but acceptance is one way towards realizing that mental illness is not as scary as films and people make it out to be.  Even when we do have mental illness but we have symptoms where they mimic them, there is no need to be afraid.
Pema Chodron's When Things Fall Apart: Heart Advice For Difficult Times stated it best: If hope and fear are two sides of one coin, so are hopelessness and confidence. If we're willing to give up hope that insecurity and pain can be exterminated, then we can have the courage to relax with the groundlessness of our situation. This is the first step on the path.
We must accept that insecurity and pain are essential in our lives to make us better. If they didn't exist, then we would be flawless human beings and the idea of being perfect, of never making mistakes then our egos will kill us.
We will feel out of place in this world and we will continue to crave that local anesthetic unless a drastic change can be executed.
Do not crucify yourself for being flawed or if you have a mental illness.
Do not crucify others. Do not classify someone as "psycho" if they display said symptoms.
Keep an open mind about what someone is going through, no matter the circumstances.
Be compassionate and gentle towards these conditions as they are attempting to find their way towards their middle ways.
Mental illness doesn't have to be a stigma any longer.