It's often claimed that art imitates life and the modern "art" we are exposed to transcend the Impressionist and Pre-Raphaelite images of the past: the modern media.
When I reference modern media, I am discussing the "art" that Hollywood subjects us to be the films which we watch on a regular basis. Most recently, James Holmes entered a Colorado theater and became responsible for killing and wounding a total of 70 combined. The 24 year old doctoral student entered The Dark Knight Rises at the Century 16 for a midnight screening in Aurora, Colorado strapped with an AR-15 semi-automatic assault rifle, a Remington 870 shotgun, and his 40 caliber Glock handgun.  It was 25 minutes into the film when he supposedly utilized tear gas and smoke bombs to disorient the movie watchers before subsequently firing rounds of ammo into the crowd. Reports vary about the number of people who were killed or injured, but apparently he killed as many as 12 and injured 50.
The massacre has become infectious, spreading like wildfire across the internet. There are allegations that James was an MK Ultra and that there is much speculation that the massacre was supposedly staged by U.S. intelligence in order for the Obama administration to destroy the Second Amendment and popularize the U.N. gun control tr...
Conspiracy theories aside, we must remember that James Holmes at one point dyed his hair red and referred to himself as "the Joker" from the Batman series.

What was it about the film that caused James Holmes to go berserk?
In Belgium 2009 a 20 year old man named Kim De Gelder entered the Storyland Nursery and stabbed two babies and a caregiver to death. What is most eerie about this incident is that he was reported to have sported makeup similar to Heath Ledger in The Dark Knight and quoted him while threatening a woman at knife point. It is also alleged that the name "Gelder" was an anagrame for "Ledger. The massacre was performed just one year after Heath Ledger's untimely demise.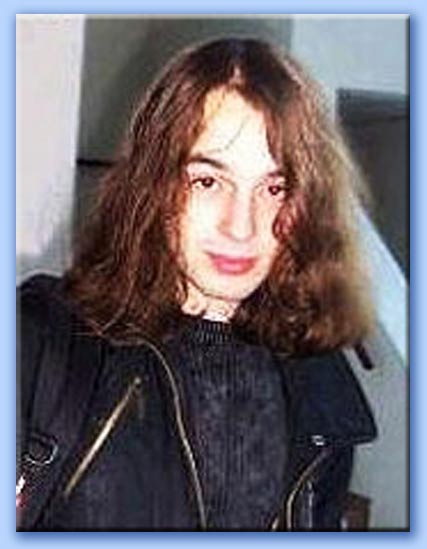 It would be interesting to note that Gelder was also involved in science like Holmes.
Similarities are not limited to the Batman killers. Many fans of both The Crow and The Dark Knight have pointed out the distinguishing comparison between Brandon Lee's and Heath Ledger's makeup
The familiar Glasgow smile, the black eye makeup, and the white face paint are reminiscent of a Harlequin clown mask. Although, there is some difference between both men's faces, the striking similarities between the two deceased actors cannot be excused.
While Brandon Lee was killed by a prop gun on the set of The Crow, there were many rumors claiming of accidents during filming. In the scene where Brandon enters his loft to discover his fiancée being gang-raped by the film's villains, one of the thugs, actor Michael Massee, raised the gun with assumed blank cartridges and fired at Lee. A real bullet perforated his abdomen and became lodged into his spine. The moment the director yelled "cut", Lee was immobile and the rest of the cast came to his aide. Lee was rushed to New Hanover Regional Medical Center in Wilmington, North Carolina where he died at approximately 1:04 pm on March 31, 1993.
Heath Ledger was found unconscious by both his housekeeper and masseuse in his SoHo apartment where Ledger's masseuse proceeded to call Mary-Kate Olsen who directed a New York City private security guard to investigate the scene. Out of fear that he was dead, the masseuse called 9-1-1 and was instructed to perform CPR until paramedics came. Both the masseuse and paramedics were unable to revive Ledger and he was pronounced dead at 3:36 pm on January 22, 2008. His autopsy report revealed several prescription drugs in his body and it was ascertained that he died from acute intoxication of prescription drug abuse.
Investigations were performed for both actors, with Ledger's reaching a federal level with Olsen and two of Ledger's doctors who were cleared of the accidental death. The doctors were supposedly prescribing Ledger other medications an....
However, many reports state that Ledger's autopsy was deemed "inconclusive" and that he was distraught over the breakup with actress, Michelle Williams.
Why did the masseuse call Olsen instead of the ambulance first?
Olsen refused to discuss Ledger's death unless she was granted immunity. Why was she so hesitant to testify on behalf of Ledger's death?
Just like the Superman curse fans are now claiming that a curse surrounds whoever dons the Harlequin mask makeup.
During the filming of The Dark Knight, a special effects technician named Conway Wickliffe was on a camera truck filming a stunt car when it crashed into a tree and was declared dead on impact. Morgan Freeman was injured in a car accident several months after Ledger's death but managed to survive. Christian Bale was arrested for allegedly assaulting his mother and sister before the London premiere.
Regardless of whether or not there may be a curse, one has to keep in mind the tragedies that have surrounded the The Dark Knight franchise. Some say they are just accidents but there just seems to be too many coincidences to pin it on random occurrences.