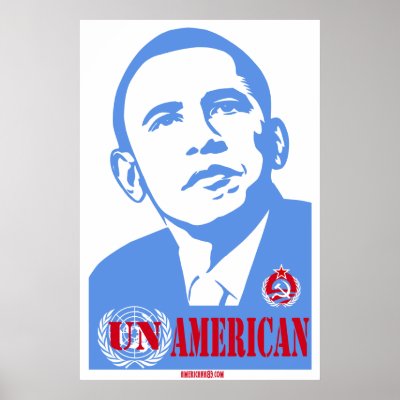 A couple weeks ago I was forced to do something I rarely do – walk away from a political debate.
I was sitting on my front porch, enjoying a summer evening with some friends, when somehow the topic of the upcoming election came into play. A friend said something along the lines of:
"All I know is that there is no way I'm voting for Obama."
Naturally, I was intrigued by thought of a potential political conversation (I love those!!!), but when I asked why, the response was something that I wasn't really prepared for:
"He's just un-American."
I didn't really know how to proceed, so I simply asked why this person felt that way. She initially responded that it was just "a feeling" she had about him, and when I pressed for more tangible reasoning, I then given a response that I initially expected.
"Well look at Obamacare…"
I'll spare the details of the conversation, but we touched on topics such as:
"Obama hates small businesses."
"All the information and data released by the government is just made up."
…And my personal favorite:
"Russia had universal healthcare, look at how bad their country is."
It was at this point that I got out of my chair, said "I'm done", and walked away.
The "Real" America.
In 2008, shortly after Sarah Palin was tapped as the GOP Vice-Presidential candidate, she made a campaign stop in North Carolina and said some things that caused a stir.
"We believe that the best of America is not all in Washington, D.C. We believe that the best of America is in these small towns that we get to visit, and in these wonderful little pockets of what I call the real America, being here with all of you hard working very patriotic, very pro-America areas of this great nation. This is where we find the kindness and the goodness and the courage of everyday Americans. Those who are running our factories and teaching our kids and growing our food and are fighting our wars for us. Those who are protecting us in uniform. Those who are protecting the virtues of freedom."
I have no qualms with the beginning and end of the quote – I think it is fair to say that politicians today do not represent the best of America, and there is something to the statement that the sum of small-town America is her backbone.
What gets me is the underlying idea – one that I can objectively say I have only heard from Conservatives – that one group of people or set of ideas is more "American" than others. While often not explicitly stated by those who think this way, this view asserts that loving and supporting your country means advocating a continuation of the traditional policies of the past. It stands by the belief that we must admire and strive to preserve the world of the framers, and promote its exceptionalism abroad. There are many things wrong with this idea
Wrong thing number one: It's an anti-intellectualist rejection of change.
The first is the fact that our nation has not always been exceptional, but over the years, various government interventions have brought our nation closer and closer to what we know it as today.
Our country allowed slavery for the first 80 years of its founding, and continued institutionalized discrimination for over 100 years after that.
In the 1930's, a decade after the first "Red Scare", we passed the Social Security Act which, to this day, lifts millions of senior citizens out of poverty.
In 1956, at the cost of over $400 billion (converted for inflation), the Federal Aid Highway Act was passed, beginning the construction of the modern interstate system that connects our country's many great states.
When it was time to make all of these decisions, I'm sure there were many who opposed them on the grounds that they were atypical compared to the way America usually works. These examples are not intended to say that all Liberal ideas that encourage a change in the way our nation works are good (many are extreme and misguided). But labeling those who advocate for change as "un-American" is just arrogant and closed-minded.
We should not be arrogant enough to assume that our current thinking is the endpoint in historical intellectual progression. For thousands of years humans have been getting more intelligent, aware, and in tune to those around us. And although I cannot predict what new ideas will emerge, I expect this to continue for the next thousand years. We must continue to teach our children the lessons we have learned from the failure of our ancestors, but we must also encourage them to find the flaws in our own generation.
Wrong Thing Number Two: It's just plain ol' "Othering"
The second reason that I find this line of thinking flawed is that it is uses "Othering" as a tool for internal self-justification. And since the Microsoft Word is telling me that "Othering" is not a word, I'll go ahead and explain it.
The concept of Othering and the Other is a fairly simple philosophical concept, which asserts that people attempt to mentally distance themselves from unfamiliar or unsafe concepts or people by thinking that those other people are somehow different from themselves. This has been used throughout the centuries to internally justify racism, imperialism, sexism, and various forms of subjugation.
How one defines the "Other" is also a very good litmus test of how one defines him/herself. If I were to call someone who I consider my "Other" un-American, it tells me that because I hold different views than the un-American Other, I, in contrast, am "American".
Conclusion
To sum it all up, calling someone "un-American" is just an anti-intellectualist way of putting someone down to irrationally justify one's own opinions.
And if you think about it, it's really offensive.
Over the past week, our nation has gathered together to support a group of athletes compete for national pride and to push human achievement while the whole world watches. Their accomplishments and hard work represent the best of America and what it has to offer, but, just like you and me, they come from a variety of backgrounds that include differing views on politics, culture, and religion.
But when those athletes stand atop the podium listening to the national anthem with tears growing in their eyes, no one thinks about these things. No one would dare call them "un-American" because of any views they hold. It's because being a good American has nothing to do with these things.
To be good Americans we must support and respect each other. We must encourage each other and hope for one another's success, no matter how we attempt to achieve our goals, lest we be bitterly divided.
- Michael Clauw